Best Lawyers Brisbane Award Winners
Murphy's Law Accident Lawyers has been recognised by Best Lawyers as one of the leading accident injury law firms in Brisbane.
The team at Murphy's Law Accident Lawyers work harder and smarter to provide our clients the best possible results and we are proud to have been recognised with multiple awards including being recognised by Best Lawyers for several years running.
Murphy's Law Accident Lawyers has been recognised by Best Lawyers since 2018 including its current edition for 2023 (they announce this in 2022).
The Best Lawyers website has details on the firm, as well as recognised lawyers Chris McManus, Principal and Chris McMahon, Special Counsel.
How do the Best Lawyers awards work?
Best Lawyers was founded in 1981 in the USA and has grown into one of the most prestigious peer reviewed publications within the legal industry in more than 75 countries.
This honor, bestowed on a lawyer by his or her peers, means recognition from those in the industry that the respective lawyers are considered experts in their field.
Recognition is based on peer review - detailed peer review surveys are conducted in which lawyers are asked to confidentially evaluate their professional peers.
Globally, Best Lawyers recognitions are based on the detailed peer evaluations with more than 9 million survey responses from lawyers.
Lawyers are not permitted to pay any fee to participate or be recognized by Best Lawyers
What other awards have Murphy's Law Accident Lawyers won?
Murphy's Law Accident Lawyers team of no win, no fee solicitors have also been recognised for several years by Doyle's Guide, one of Australia's leading legal awards.
Again, this is a peer reviewed awards scheme and we've been recognised in several categories including awards for being among the best compensation lawyers in Brisbane and Queensland.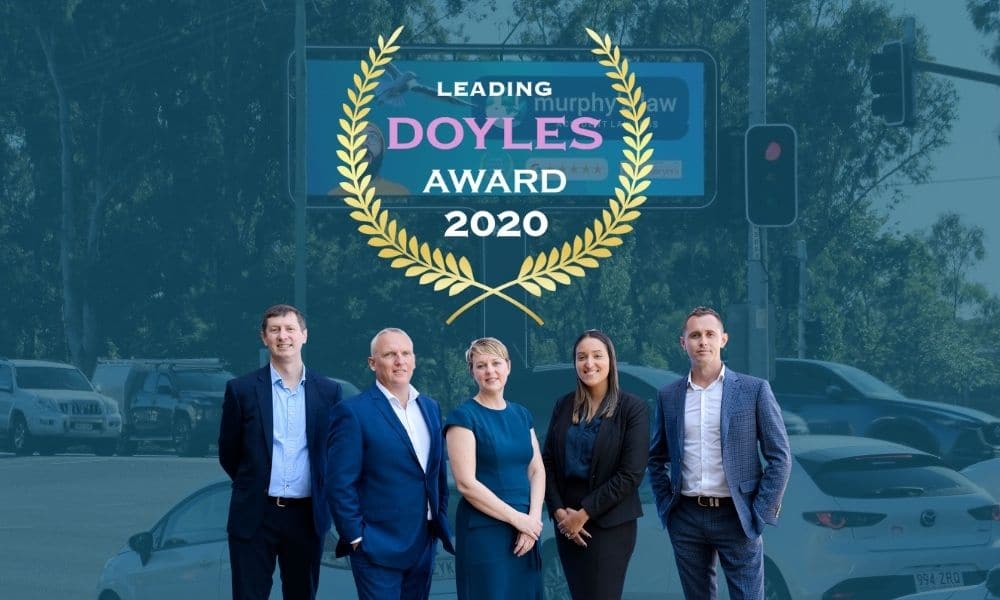 Check if you can switch to Murphy's Law now with a free and no obligation chat
Free & no obligation claims check
What do we think it takes to be among the best lawyers in Brisbane?
There are many things that make a great accident lawyer. Here are some of the things our Brisbane based team at Murphy's Law Accident Lawyers strive for.
Expertise - We specialise in accident law and have a team led by accredited specialists in their field. We ensure there is continuous learning and professional development across the firm to enhance our team's skills and service.
Making hard times easier - The time after an accident is stressful and needing legal help can be daunting. Our clients are often telling us we make this hard time easier. We explain everything in plain English without legal jargon, answer any questions you might have and guide you through the process from start to finish.
Individuals, not case numbers - We've structured the firm so that each team has a smaller case load than many large firms would. Rather than using a production line or 'cookie cutter' approach, we get to know you as an individual, to truly hear you and run each case with a strategy that suits all the factors at play.
Compassion and empathy - All of our team have strong values of kindness and compassion. While we can be tough with insurers when we need to be, you can also expect empathy from our team.
Strategy - Every case is different and insurers are different. We work smart to make the most of the time we spend on your case and to get you the best outcome.
Fighting harder - Most accident cases are settled out of court and it's common for insurers to make low-ball offers in the hope of providing a minimum payout. We won't roll over to unsuitable offers and will keep fighting for you to reach a suitable outcome.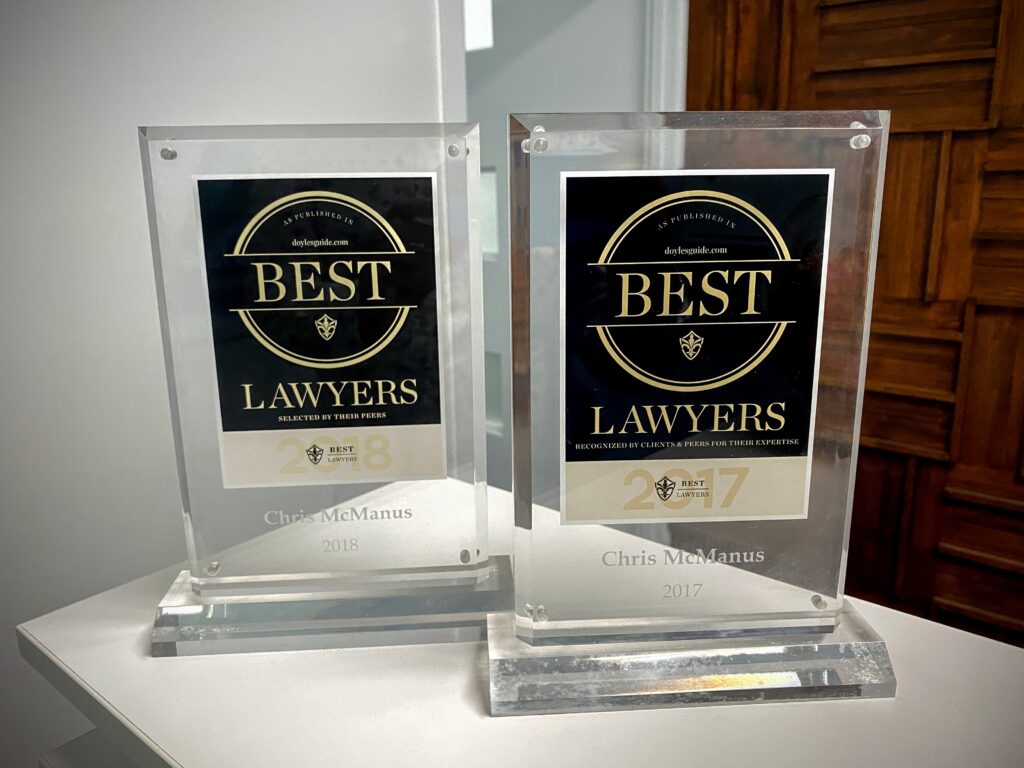 Questions to ask when seeking the best lawyer for your needs
There are many factors to consider when choosing the best law firm for your needs. Here are some questions which may help.
Are they experienced in the area of law you need help with? Some lawyers take on cases from many fields of law (family, commercial, conveyancing etc) while some focus on specific types. All of our lawyers are focussed on accident law and are experts in their field.
Do they have any specialist recognition? Our team is led by Chris McManus and Chris McMahon who are Queensland Law Society accredited specialists in their field. Only a fraction of accident lawyers hold this specialist qualification which recognised the additional training and requirement to be at the forefront of their field. Our team has decades of experience in helping Queenslanders after an accident.
Have they won any awards? Winning peer review awards such as the Best Lawyers awards and Doyle's Guide awards means others within the industry recognise the expertise the firm or individual lawyers have. We have won a range of awards since the firm began.
Do other lawyers recommend them? Due to our lawyers' strong reputation within the industry, much of our work has come from other lawyers who want to ensure their clients are referred to someone they trust to get the best results.
Are their past clients happy? Don't just take a law firm's word for it. Have a look at reviews on Google and Facebook to see why past clients are happy or unhappy. We are proud of the reviews provided with past clients often recommending their friends and family to us.