Article by Isabella Magee.
Data released by the Queensland Government suggests a concerning increase in road fatalities across the state.
Statistics by Queensland Transport and Main Roads show there have been more deaths on state roads in 2021 compared to annual statistics of the prior five years.
As the shocking figures prove our road safety is only taking a turn for the worse, the question of why Queenslanders are setting this traumatic record-history has raised eyebrows and concerns.
During January 1 until December 12, 2021, there were 268 fatalities as a result of road crashes across Queensland.
This is an increase of almost 8 percent of fatalities recorded within the same period for 2020, and a staggering 17.5 per cent more than the previous five-year average within the same period.
Further reports confirm the "significant increase" in road accident deaths, and the numbers have not gone unnoticed by state officials.
In August this year, as the death toll had shown an alarming loss of 170 people, RACQ launched a major road safety campaign, aimed at reducing road crashes and saving lives.
RACQ Group CEO David Carter said the campaign was implemented after the devastating number caused concern.
"We're facing a crisis on Queensland roads" Mr Carter said.
"Sadly, we're on track for one of the most horrific years on the roads in a decade, with roughly five people killed every week during 2021 … around 90 percent of all fatal crashes are caused by some element of human error, whether it be distraction, speeding, driving drunk or tired or not being properly buckled up."
RACQ staff are not the only ones to feel on-edge by the death toll rate, as Queensland Police Services (QPS) are pushing to heighten road safety awareness and lessen road fatalities.
QPS Road Policing Group Acting Inspector Donna Stewart said the "substantial" increase in deaths is "quite worrying."
"We'd gotten down to a low (death toll rate) point in 2019 with only 220 lives lost while on the roads in the whole year, and already this year we've seen 241 people die … we're only at the start of November," Inspector Stewart said.
However, compared to state data recorded each September, death toll rates for 2021 have been slightly lower than those in 2012, 2013 and 2018 but only marginally.
As Queenslanders have been mostly confined within the state due to COVID-19 restrictions, an increase in motorcycle purchases may be causing more damage than motorists realise.
Motorcyclists, statistically which are mostly male, show a "large proportion" of the lives lost on Queensland roads – "almost a quarter", despite only accounting for a small fraction of road users.
A theory by authorities is the "disposable income" availability, left in the hands of locals which would "have otherwise been spent on travel", is now being invested into things like motorbikes to fill time.
"One of the big standouts for us at the moment is the increasing motorcyclist fatalities, we have a lot more motorcyclists dying on the roads," Inspector Stewart said.
"We might have people on bikes who aren't as familiar with how to handle them and so it's actually them putting their lives at risk because they are quite dangerous contraptions if you don't know how to ride them properly and safely."
And the majority of road fatalities aren't being seen on busy city roads as many would expect, with road deaths on regional roads counting for about 80 per cent of the total death rate.
RACQ released data showing the electorate of Callide was the worst location across the state for fatalities in between January and July this year, with 11 deaths recorded.
But, the Wide Bay Burnett region – which includes Bundaberg, Gympie, and Hervey Bay – has coped the state's worst yearly regional road deaths toll, recording 18 deaths within only the first four months of 2021.
QPS Maryborough Patrol Group Acting Inspector Brooke Flood said the increase in fatal traffic crashes and injury traffic crashes has been "an ongoing issue" across the region.
"There's several causes of these accidents, it ranges from drunk driving … driver distraction is something that we're noticing a significant increase with as well," Inspector Flood said.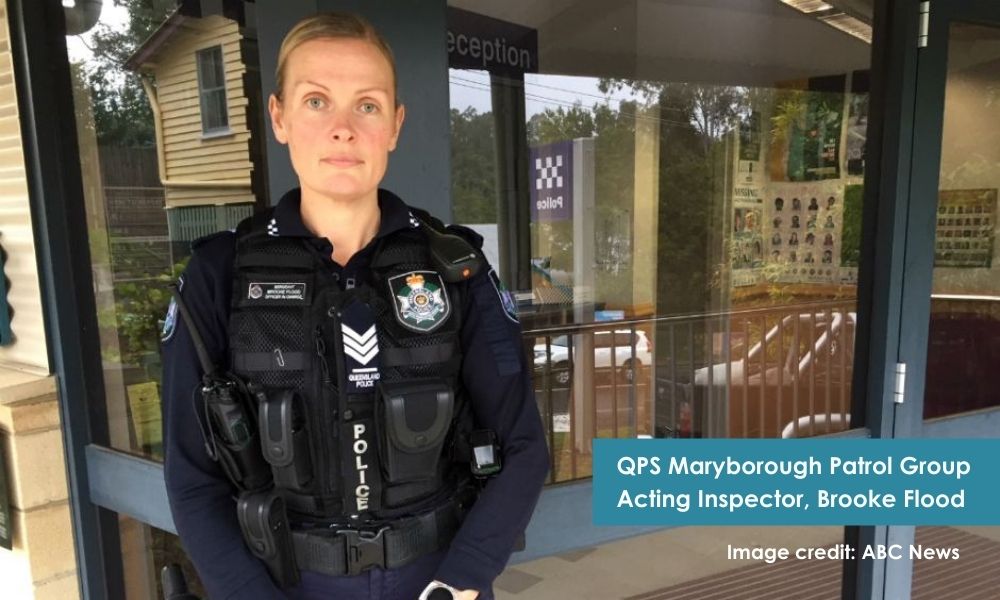 The main causes of injury causing road accidents come as no surprise to most, as the Fatal Five – identified through research by the Centre for Accident Research and Road Safety Queensland – remain at forefront.
Hospitalised casualties from Queensland road crashes show the most prevalent cause of the crashes included drivers who were distracted or inattentive.
This was followed by incidents which involved drunk drivers and/or riders, closely coming before fatigue-related crashes.
Main factors causing fatalities on Queensland roads according to QPS
Intoxicated driving – both under the influence of drugs and/or alcohol
Speeding – whether 5km/h or 40km/h over the limit
Distracted driving – e.g., those on their mobile phones or losing full conscious awareness they're driving
Fatigue - losing attention or falling asleep at the wheel even seconds can have devastating consequences.
"Slightly over-correcting" a move – e.g., turning slightly too far or too quickly while behind the wheel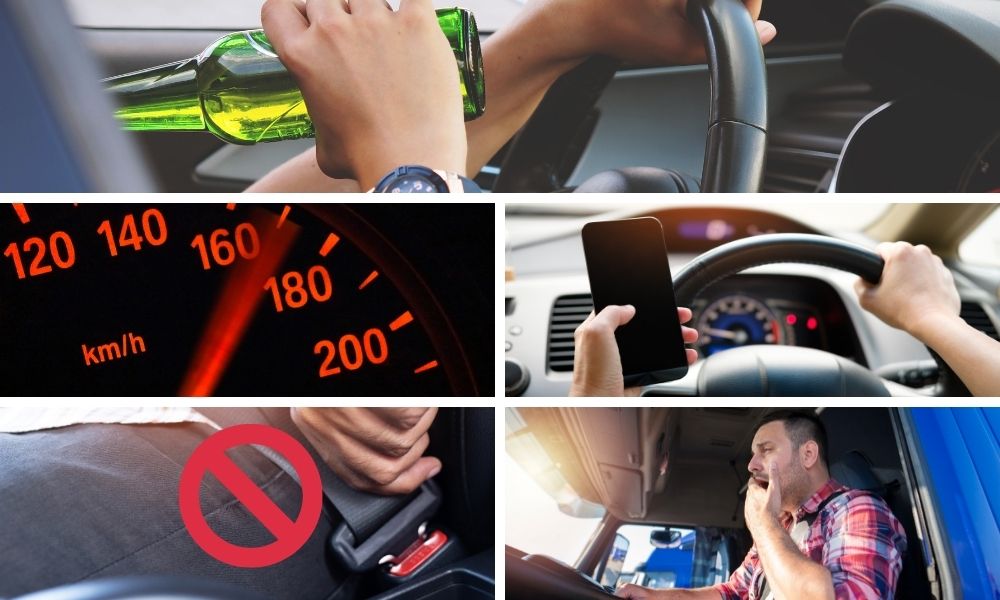 Inspector Stewart confirmed "every" Queensland road crash which caused a fatality this year "was preventable."
"There's nothing that you just put down to sheer bad luck, they're all put down to humans doing the wrong thing and human behaviour," Inspector Stewart said.
"Innocent parties have lost their lives in these crashes, too … the person who's at fault in the crash may even survive, but then they have to live with for the rest of their life that they've killed somebody else."
"We also forget the fact that even if you survive these accidents, you might not go on to be another fatal statistic, but your life as you know will be lost because of the injuries you can sustain and also, obviously the psychological damage that can come with being involved in a serious accident will change you."
Increasing road fatalities is not just an issue being seen across the state either, as data by the Australian Government shows the rise is a national problem.
From October 2020 until October 2021, there were 1,134 road deaths across the nation, which was an increase of almost 4 percent from the previous year.
Despite this, the national data, when broken down by state jurisdiction, clearly still defines Queensland as having one of the most negative dramatic changes in road death tolls.
To combat this issue, national and state-wide processes have been put in place.
The implementation of preventative measures include:
Ways to lessen the risk of road crashes
Stay alert and aware
Lessen any possible distractions
Always wear a safety belt and safety equipment before getting on the road
Use your indicator
Do not rush unnecessarily
Keep a safe distance from others on the road
Avoid driving in extreme weather conditions if possible
Know and follow the road rules at all times
Do not drive for long hours without taking a break
Keep your car in good condition and have it serviced regularly
"Instead of driving as though it is just second nature, you actually have to be aware of paying attention to everything that you do at all times … Drivers have to make the conscious decision to be safe and alert during every second that they're on the road," Inspector Stewart said.