To better understand the working environment and safety of working holiday visa fruit pickers, we asked Rebecca MacFarlane to share her personal experiences.
In 2019, I followed in the footsteps of countless expats before me, moving from Canada to Australia to create a new life for myself. I dreamed of a life of exploration and adventure, packed with new experiences I would never forget.
In the end, that's exactly what I got. But the reality of it looked far different than I could have ever imagined.
Upon settling in Sydney, I knew that Australia was my new home. Even amid the challenges of COVID-19 (which included losing my job), I wasn't ready to leave. While I was sure that I wanted to stay in the country, I was faced with one major obstacle: my visa was only valid for one year. This, of course, begged the question: how would I extend my visa?
The answer: regional work.
What started as a simple visa requirement ended up being the first step in an unexpected chapter of my great Australian adventure. One that not only led me through an underbelly of the country's workforce that many of its natives know nothing about. After living through it, it's easy to see why.
What is the regional work requirement for working holidaymakers?
Working holidaymakers are pillars of Australia's agricultural industry. If they want to stay in Australia long-term, they often have no choice but to be.
Under the working holiday scheme, visa holders must undertake a certain number of days of "specified work" in remote or very remote Australia. First-year visa holders must complete 88 days of this work to gain a second working holiday visa. Second-year visa holders are required to complete six months of this work to gain a third working holiday visa.
Specified work can fall into any of the following categories:
Fishing and pearling
Tree farming and felling
Mining
Construction
Bushfire recovery work in bushfire-affected regions (from 31 July 2019)
Tourism and hospitality in northern, remote or very remote Australia (from 22 June 2021)
The more I searched through backpacker job boards, the clearer it became that fruit-picking was the most realistic option, both financially and logistically. After applying to a handful of job postings, I heard back from a woman who owned a strawberry farm in Wamuran, a tiny town in rural Queensland. Urging me to get to Queensland as soon as possible, she promised me enough work to fulfil my 88-day working requirement.
With time on my visa running out, I decided to take a leap of faith; a week later, I had packed up my life in Sydney. Armed with my passport and an open mind, I boarded the plane to Queensland to begin my regional work experience.
"88 days a slave": The brutal working conditions of Australia's secret workforce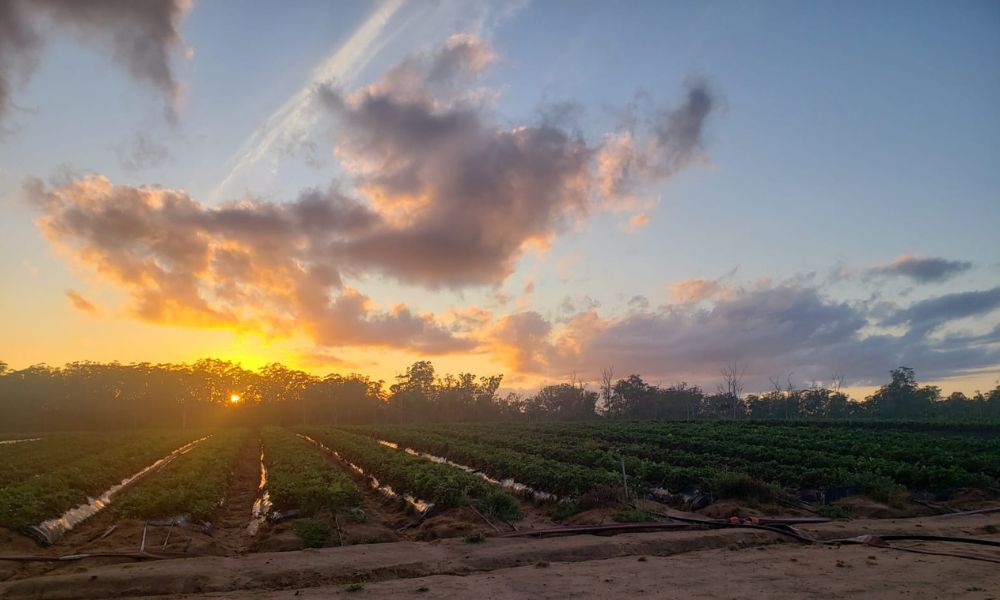 After arriving at my new home – a small three-bedroom cabin that housed eight backpackers – I quickly realised that fruit-picking would be a challenging experience. The work, I was warned, was not for the faint of heart.
Back-breaking, awful, boring – these were just a few of the choice words my fellow ex-pats had about it. In truth, they weren't alone in their feelings. As one article from The Guardian summarises it: "No one wants to do this sort of work." For years, the author points out, the Australian Government has struggled to fill labour gaps on farms and vineyards.
I soon discovered exactly why.
Early mornings, aching muscles, unyielding pressure from the farm owners – these quickly became everyday normalities. Every day, we would spend hours hunched over the strawberry plants, pushing our trolleys up and down the rows under the Queensland sun (which, even in the winter months, was scorching). In the afternoon, we spent hours on our feet packing the berries into punnets. Because the farmers thought it slowed us down, no socialisation was allowed in the packing shed; instead, we worked in silence under their watchful eyes.
After two months of work, the farm owner announced that they would be wrapping up the season early. Despite her initial promise of three months' work, I now found myself scrambling to find another fruit-picking job with very little time left on my visa. The situation was a confronting reminder of a hard truth for working holidaymakers: on these farms, you're nothing more than a means to an end.
I soon moved to a larger strawberry farm where I was reminded of this same truth over and over again.
The conditions here were worse and we were told very little about work safety rights and our rights if injured on the job. We rose before the sun, leaving the house at 4:30am to travel to the strawberry fields in the Glasshouse Mountains. Little did I know, hidden within these scenic surroundings is a dark workforce riddled with exploitation.
We worked 10-hour days, rain or shine, during which we only received two 20-minute breaks. Though the days were long and hot, we had to be careful to ration our water since there was no potable water source on the farms. Once your water was gone, that was it for the day. Rationing our water was also key in our efforts to avoid using the portaloos on the farm, which were so unsanitary that they were completely unusable.
These conditions, while brutal, weren't even the lowest point of the experience. The worst part? The pay.
Work or starve: The harsh reality of piecework agreements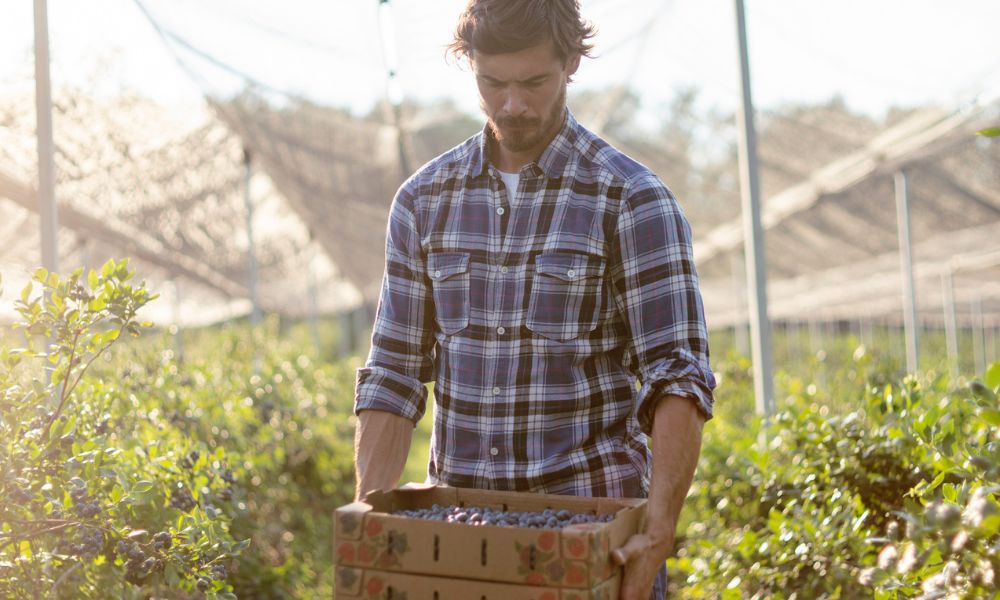 At both of these farms, I worked on a piece rate, under which employees are paid for the amount picked, packed, pruned or made instead of an hourly wage.
So, what does that mean for workers' earnings? Let's take a look at the numbers.
According to the Fair Work Ombudsman (FWO), the National Minimum Wage is $20.33. Casual workers – a category that many working holidaymakers fall into – are meant to earn another 25% on top of that. However, under piece rates, fruit pickers are typically paid mere cents for every kilogram they pick and every punnet they pack. In my case, it was 55-80 cents per kilogram picked and 16 cents per punnet packed.
Between the learning curve and fluctuations in fruit quality, the maths don't add up to a liveable wage for most workers.
An early sign of hope
Fortunately, the industry is seeing some promising changes. After a successful appeal led by the Australian Workers' Union (AWU), the Fair Work Commission announced that farmworkers typically paid under a piecework structure must be guaranteed a minimum hourly rate. For casual workers, that hourly rate would be $25.41.
However, given that the decision only came into effect on 28 April 2022, it's hard to predict its impact. Without question, the move is a step in the right direction for farmworkers. But the true face of the farming industry in Australia is hard to shake. For migrant workers, the sector is largely shaped by unethical practices and violations unknown to the Australian public.
From the hidden hills of South Australia to the rural fields of Queensland, these farmers are protected by seclusion. There is no one physically there to hold them accountable. There will always be temporary residents desperate to extend their visas. With this combination in mind, it's easy to see how change within the industry might be further away than we'd like to admit.