Law has traditionally been the province of the wealthy, privileged – and male. Prior to the 1900's women weren't even permitted to enter the legal profession!
Things have come a long way. 68 percent of Australians working in the government legal sector and 60 percent of corporate legal practitioners are now women, according to 2020 Law Society statistics. Women account for 48 percent of solicitors in private practice.
In honour of International Women's Day, here we pay tribute to the gutsy female Australian lawyers who have pioneered the way and overcome discrimination. We also take a look at the challenges of being female in the industry today. What still needs to change?
The women who pioneered female justice
Ada Evans (1872–1947) - Australia's first female law graduate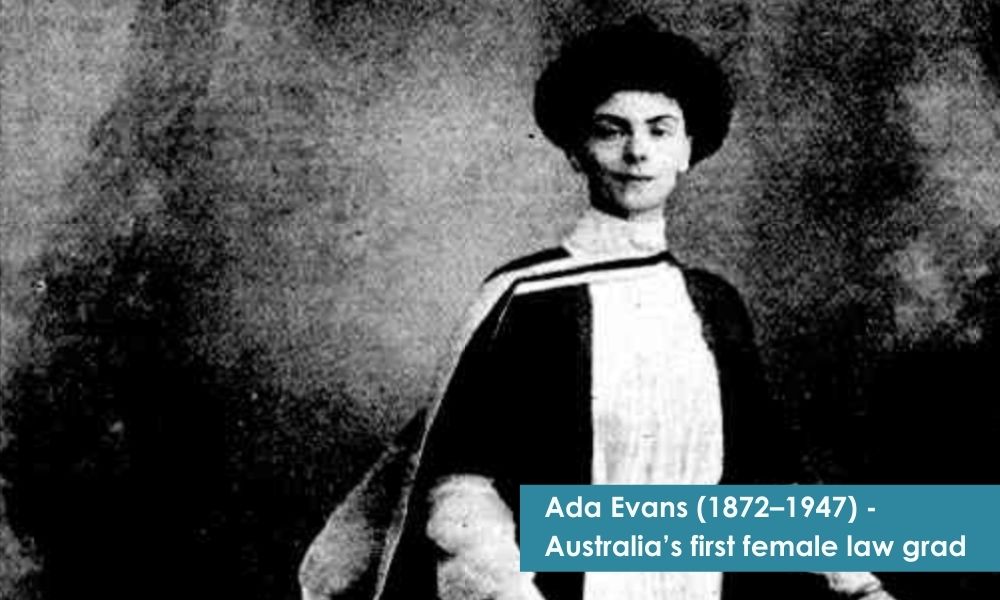 In 1899 when Ada Evans enrolled at the University of Sydney Law School, law was strictly a boys only club. Evans enrolled nonetheless and was awarded the Bachelor of Law in 1902, but was never able to practice on the grounds of her gender.
In an interview for The Evening News in 1902, Evans said: "I consider conveyancing excellent work. In England women do all the hard work, and get no 'kudos' for it. … At the present time, typewriting women do a lot, but in cases where women have the brains to do the other part of the work why should they not be paid for it?"
Campaigning by women's organisations led to the Women's Legal Status Act, 1918, which permitted women to practice law. In 1921 Evans became the first woman to be admitted to the NSW Bar – a position she declined due to the passage of years.
Flos Greig (1880–1958) Australia's first female law practitioner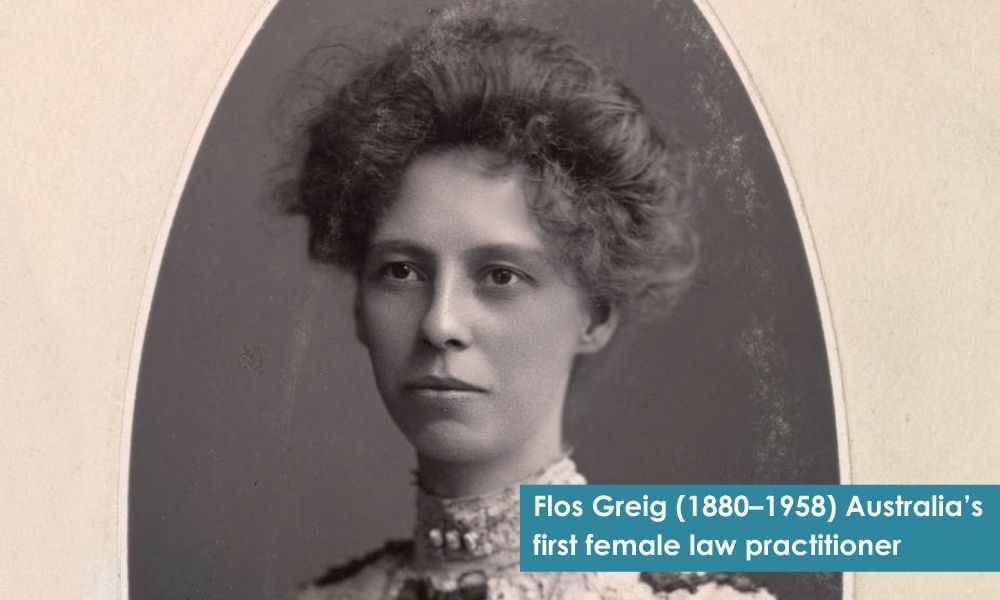 Around the same time as Evans, Flos Grieg was also completing her law degree – at the University of Melbourne. The first woman law graduate in Victoria (in 1903), Grieg, with the help of John Mackey (a professor of Grieg's who happened to be a member of parliament), was successful in getting legislation – the Flos Greig Enabling Bill – passed by the Victorian parliament allowing women to practice law. In 1905 Grieg became the first woman admitted to the Australian legal profession. The media of the time would focus relentlessly on her attire.
Christian Jollie Smith (1885–1963) First woman to establish a legal practice in NSW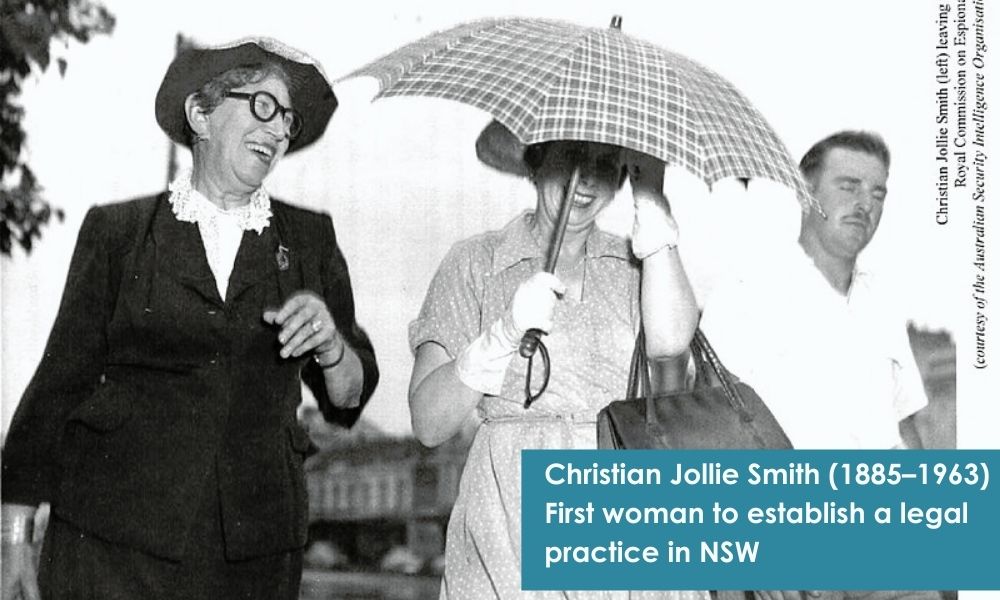 A few years after Grieg, Christian Jollie Smith obtained her law degree at the University of Melbourne. In 1912 she was admitted as a barrister and solicitor by the Supreme Court of Victoria and began practicing.
After moving to Sydney, she became the second woman solicitor in NSW (in 1924) and established her own law practice (in 1927 in Elizabeth Street) becoming the first NSW woman to do so. A co-founder of the Communist Party and passionate socialist, Jollie Smith was known for representing the underprivileged and political and industrial cases.
Patricia O-Shane (1941–) First indigenous Australian woman law graduate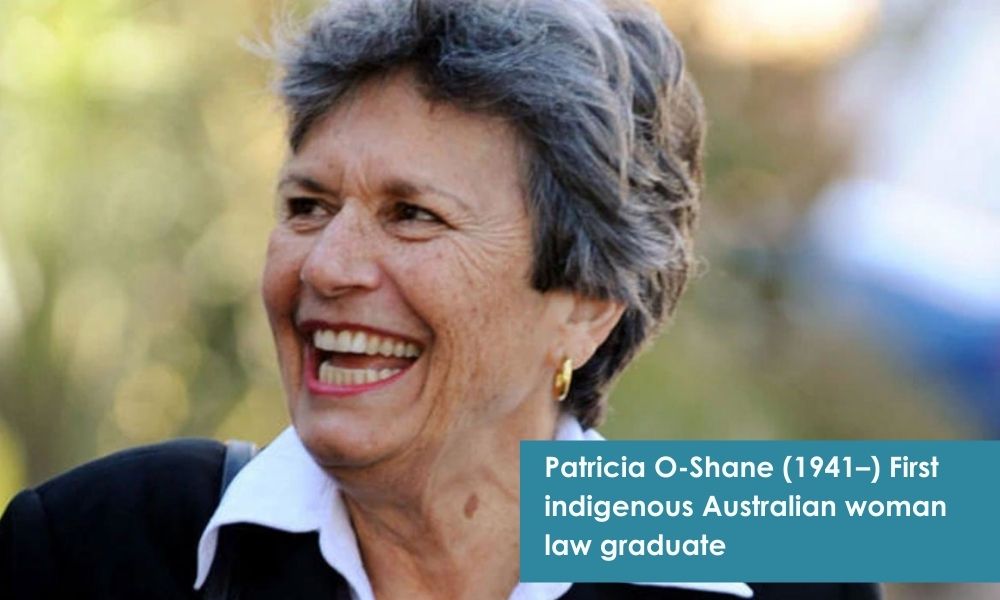 Decades later (in 1976), Pat O-Shane obtained her law degree at the University of NSW through an Aboriginal Study Grant.
The daughter of an Irish boxer, unionist father and Aboriginal activist mother, O-Shane's illustrious career includes becoming the first indigenous Australian barrister (with the Aboriginal Legal Service in Sydney and Central Australia) and head of the NSW Department of Aboriginal Affairs (1981–1986).
O-Shane was also the first female to permanently head a ministry in Australia. In 1986 she became the first Aboriginal state magistrate.
Mary Gaudron (1943–) First woman appointed to the High Court of Australia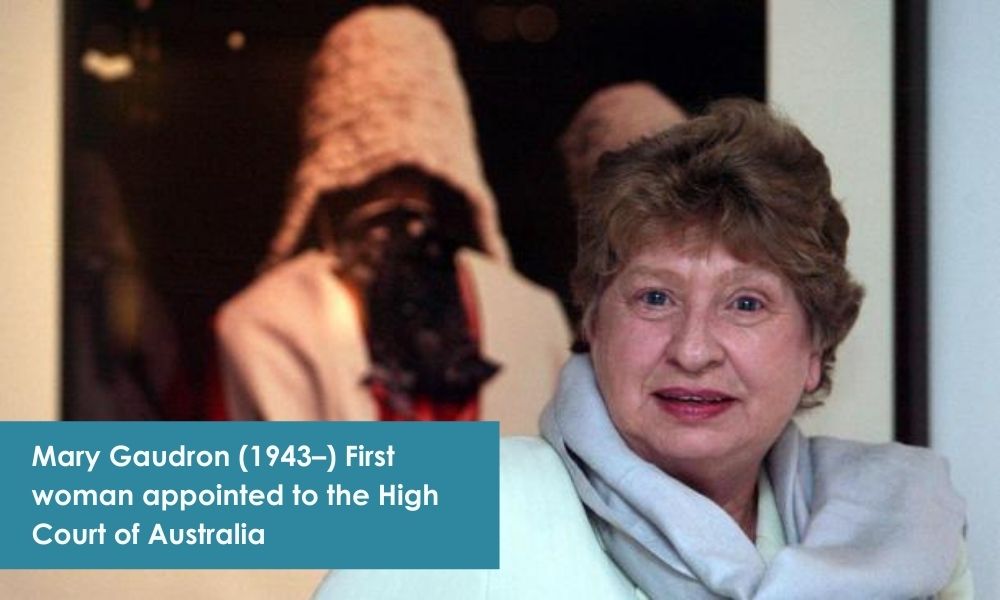 Around the time O-Shane was appointed magistrate, Mary Gaudron became the first female Justice of the High Court of Australia in 1987. The fruit of a career marked by achievement, Gaudron started life in Moree the daughter of a train driver. In 1965, and parenting a young child, she graduated with first-class honours in law, the first part-time female student to take the law medal.
Several successful industrial law cases within the NSW Supreme Court led to Gaudron distinguishing herself. In 1972 she became the first woman appointed to the NSW Bar Council. She was also the first NSW female QC and the first female NSW Solicitor-General.
Women working in the industry today
Claire O'Connor, SC. Villeneuve Smith Chambers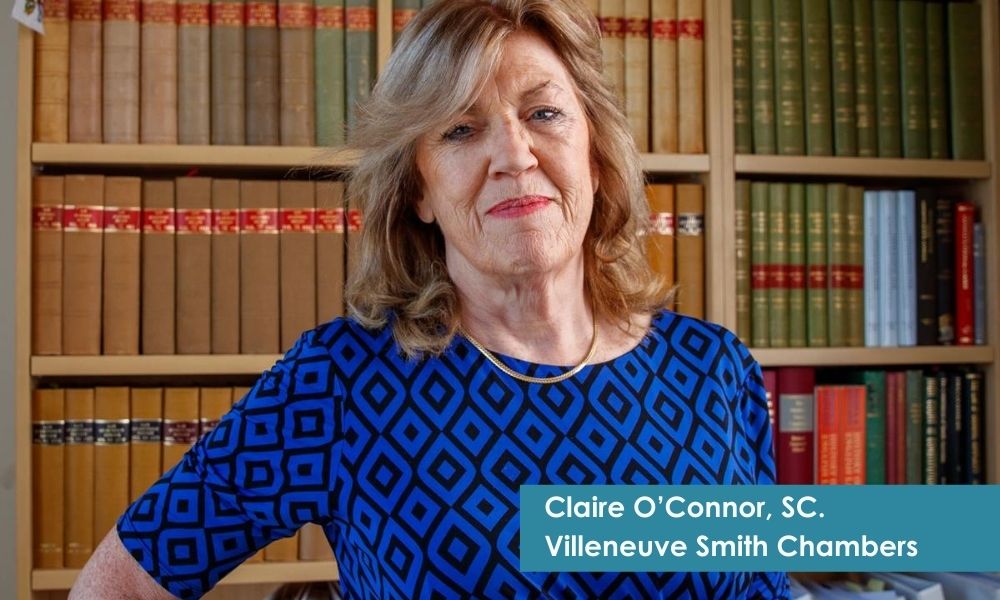 Multi-awarded SC, Claire O'Connor is well known for her gutsy passion for refugee, indigenous and gender rights. During the Royal Commission into Aboriginal Deaths in Custody, O'Connor helped lead the first stolen generation case (of Bruce Trevorrow) with Julian Burnside AO QC – the only successful individual stolen generation litigation to this day. During her time with the Aboriginal Legal Rights Movement in South Australia she worked on the first deaths in custody case in the Royal Commission Into Aboriginal Deaths in Custody. She's also been highly active in refugee rights. "The law is one of the strongest ways that you can affect change in a community," she says. "I've always seen that my role as a lawyer was to make the unheard heard."
Despite her achievements and numerous awards (including the Australian Lawyers Alliance Human Rights award), people still forget her professional title. "It happens all the time," she reveals. This includes in court. It's a problem that commonly afflicts women in the profession, she reveals.
O'Connor believes she's progressed as far as she'll get in her career – due to her history of activating for change within the profession. "You don't rock the boat you want to row," she says. In Australia, judges are appointed by the government, one of the reasons for lack of diversity in the Australian judiciary. She says, "We're still top heavy in relation to men and white men, in the boardroom, on the bench and at the bar."
Workplace inquiries show sexual harassment and discrimination is rife in the industry. O'Connor has personally experienced sexual harassment or bullying at least ten times in her career. "It's not about sex, it's about power," she says. The recommendations needed to bring about change are well-known, she says, it's simply about implementing them. "I think quotas and a better complaint system are important steps, having policies in place and then auditing the policies is essential."
Donna McManus. Founder, Murphy's Law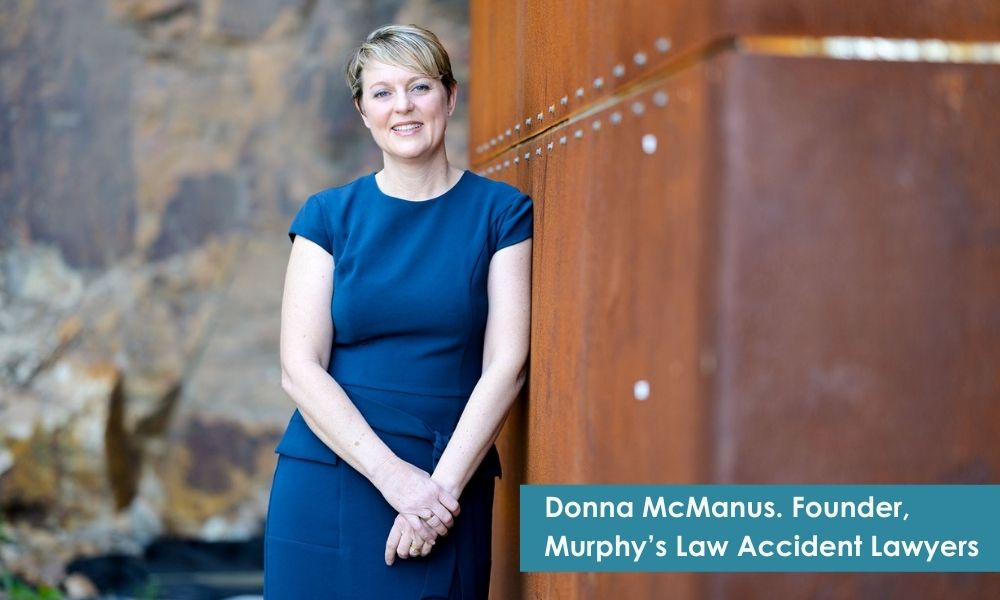 Donna McManus believes the stress of juggling parenting and the law is one of the most challenging aspects of being a woman in the legal profession today. "Parenting is a relentless role," she says. "You see a lot of very successful women and a lot of them do delegate the role of their parenting because you only have 24 hours a day no matter who you are."
One of the confusing messages sold to young female practitioners is that law should essentially be able to be a nine-to-five job, McManus says, "but invariably client needs are not nine-to-five."
"By selling this idea you can create more pressure in some ways, because people are taking on things that are unrealistic for them, and they don't know how they're going to resolve that conflict," she says.
At her award-winning firm, McManus ­– a legal all-rounder with a passion for children's rights and personal injury litigation – is interested in systems that enable others to help out on files. "You really do need to have a certain amount of people who can support the parents in any office. Or support each other," she says. "It's about managing everything on a case-by-case basis, and thinking ahead. If we can plan for what we can plan for, then it takes pressure off the time when something lands."